Big Set Stickers + Buttons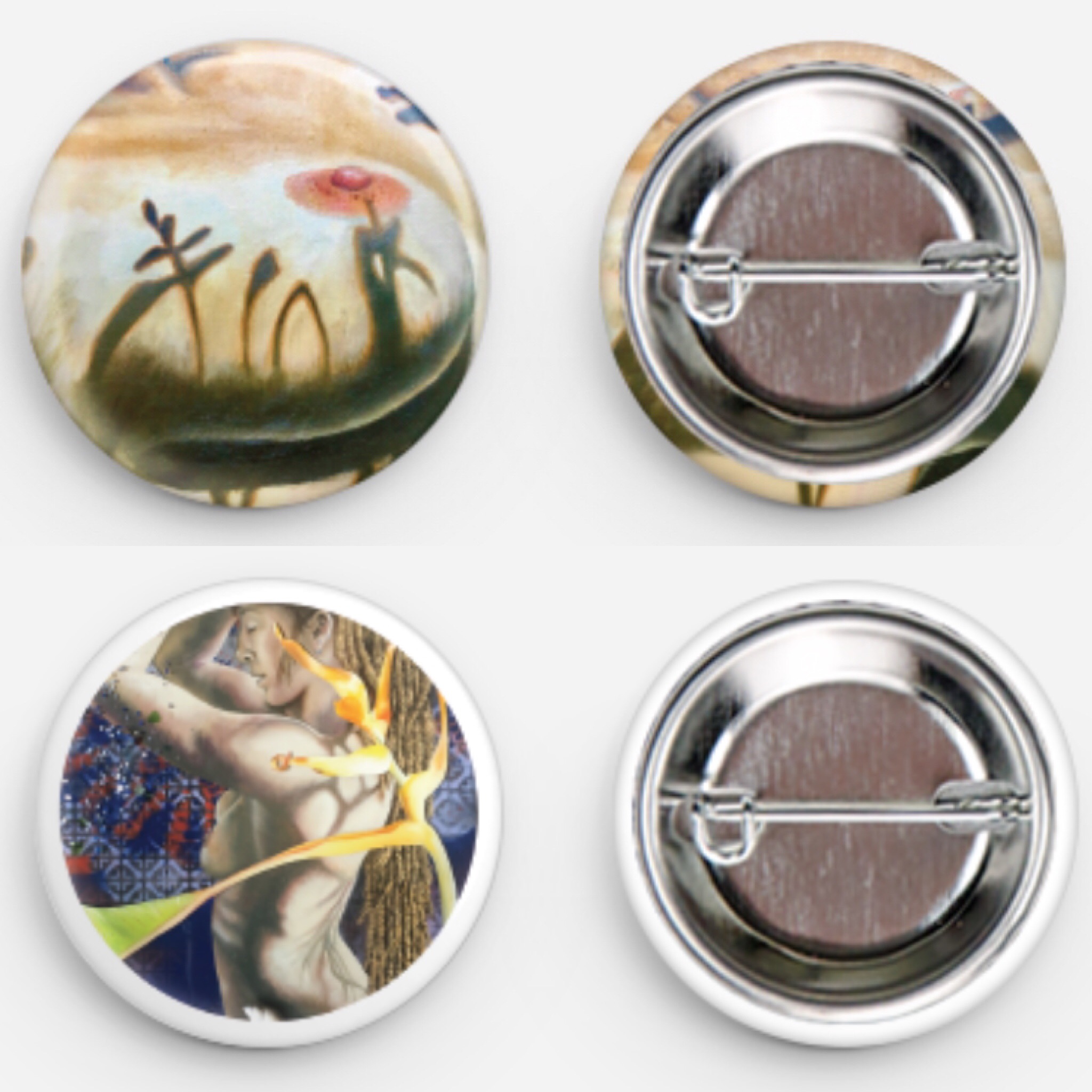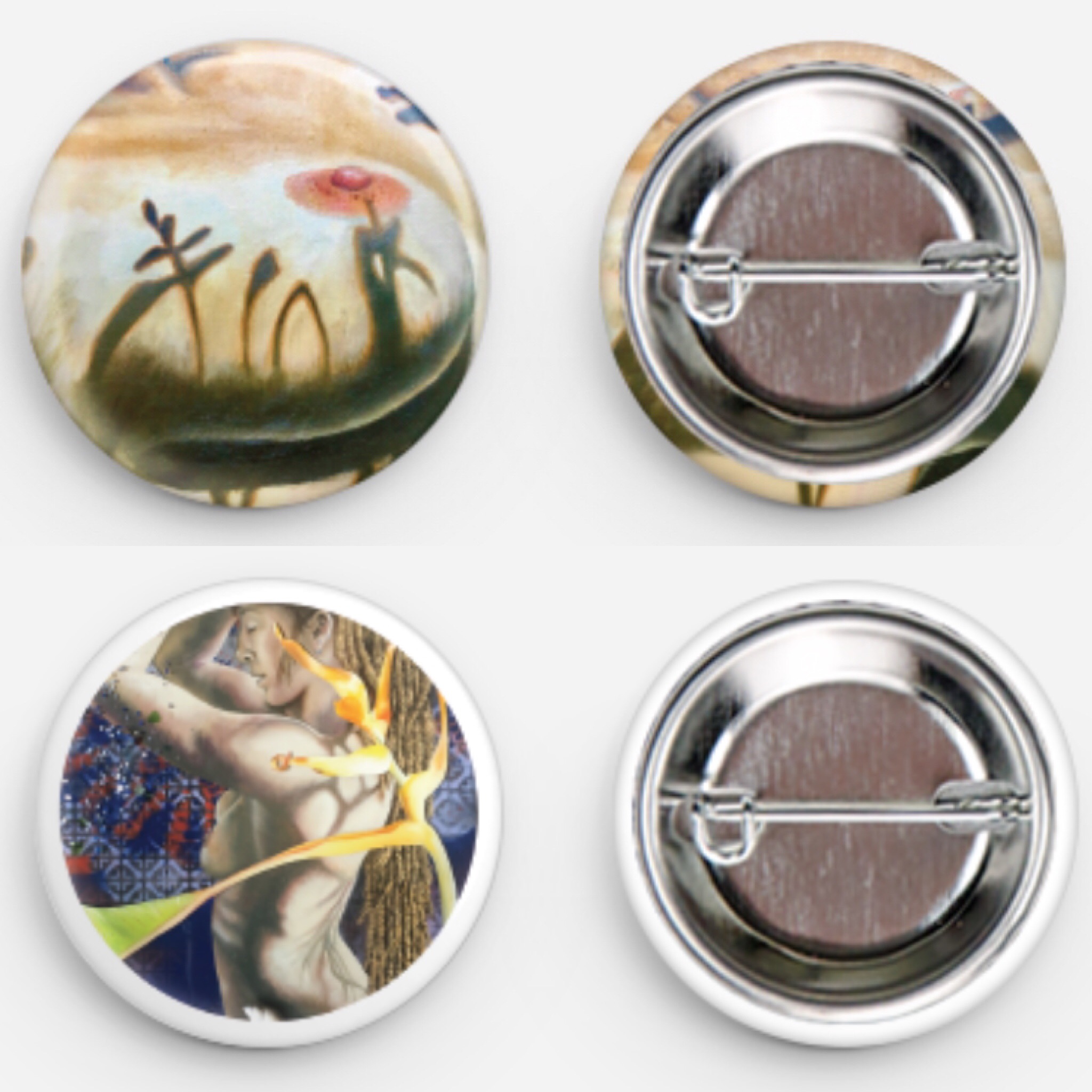 Big Set Stickers + Buttons
Having a hard time picking your favorite stickers + buttons? Make things easy on yourself and snag the whole she-bang!
Four vinyl stickers of my 3D oil paintings 'Sage,' 'Seven's Lace,' 'The Silken Smile' and 'Pinch Me'. Each sticker measures 3 inches in height and has a peel-back design.
These stickers are high quality and durable vinyl. I have a few on the water bottle I drag everywhere that are still going strong for over two years now!
PLUS
Two buttons of my 3D oil paintings 'Shapeshifter' and 'Sweet Nectar'. Each button measures 1.25 inches in diameter. and has a cross pin with safety latch design. They are super bright + cute with high quality printing!
You will receive all 4 stickers and both buttons :)
Make sure to choose 'Buttons + Stickers' option at checkout for reduced shipping price*